Eight Cool Gifts to Keep the Drinks Flowing
Have you ever opened a bottle of wine or had a great glass of whiskey and thought to yourself: this would make an excellent gift? Maybe the person you're giving a gift to already has a preferred beverage, and you want to add on something special. Something that you know will last a lifetime or has impeccable craftsmanship. Or, you're hosting an event and just want to impress your guests!
Either way, we have eight really cool gifts you can give (or keep for yourself!) to keep the drinks flowing.
1. 60-Liter Wooden Cooler
Coolers are cool - and we mean that in more than just the literal sense. Coolers have grown from being something to store in your garage for your kid's Saturday morning soccer game to a must-have accessory for those who love to live life outside - whether it's a backyard gathering or a day on the lake, this 60-liter wooden cooler will keep your customer's beverages chilled in style.
2. Deluxe Decanter 5-Piece Set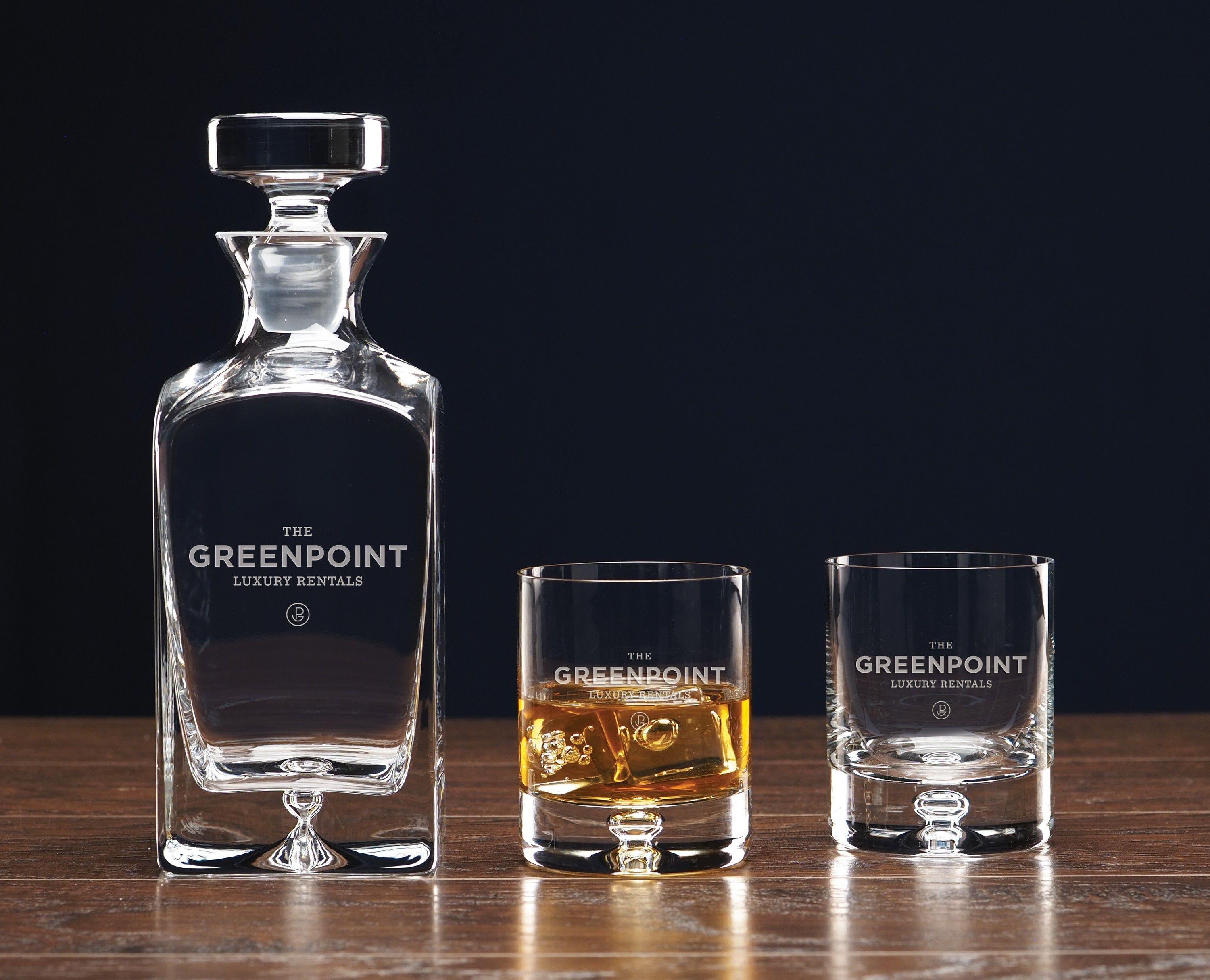 Do you happen to have a client who absolutely loves whiskey? Do they love to collect and display whiskies from around the world? With this deluxe decanter set, they can also have a beautiful way to store and enjoy their open bottle.
3. Glencairn Scotch Whisky Glass
This is the glass to gift those scotch whisky fans - the unique shape enhances the aroma and taste, allowing them to fully enjoy every last sip.
4. Wine Bottle Tote
When gifting a nice bottle of wine, whiskey, or other spirits, using a tote is the perfect way to keep your bottle safe and make an attractive presentation.
5. 1.5 oz Silicone Shot Glass
Nonbreakable, fun to squish, and fun to drink from? These silicone shot glasses are a safe alternative to glass and a great souvenir for events all year long.
6. YETI 10 oz Wine Tumbler

This YETI 10 oz wine glass tumbler is an excellent gift or giveaway. The insulated technology will keep your customer's beverage the perfect temperature for hours on end.
7. Color Change LED Whiskey Rocks Glass
Light-up rocks glasses are always a hit for any party or event. Add your company's logo to make the most of all those social media posts!


8. YETI Rambler Lowball 10 oz
If you like the brand recognition of a YETI product but want something a little more versatile than a wine tumbler, opt for a lowball tumbler with the same great technology your customers are sure to love.


Did you see anything that caught your eye? Give us a call today, and we can help you find something to fit your needs.
---